PREFERRED CUSTOMER BENEFITS & PACKAGES
Preferred Customers get discounted products packages with up to 66% discount to start and ongoing 10% to 35% product discounts:
10% Discount off the Retail prices; or
15% discount on SmartShip off the Retail prices; and
Approximately 10% savings with Free shipping
Approximately 8% to10% savings in Rebate Credits given as Vibranz Product Coupons (VPC)
SMARTSHIP BENEFITS
Preferred Customers receive FREE shipping/handling in the US (ONLY) on orders over $125.00
FREE shipping saves around 10%.
Preferred Customer receive 15% discount off the Retail Customers prices when on SmartShip
Preferred Customers can receive a share in the Customer Rebate program for being on SmartShip for 90consecutive days with orders that are $125 or more.
Rebate Credits are given as Vibranz Product Coupons (VPC) to purchase products.
The Customer Rebate Pool consist of 2% of the company sales BV split pro-rata
Continue to earn one (1) share each consecutive month you remain on SmartShip after 3 months
The Customer Rebate Pool sets aside 2% of the monthly Business Volume (BV) generatedworldwide and entitles you to earn one (1) share
The pool is allocated pro-rata amongst all shares earned. It reduces product cost around another10%. With all bonuses and discounts, you can save 25% up to 35% off products retail price
BEFORE YOU BUY,CLICK BELOW TO FIND OUT MORE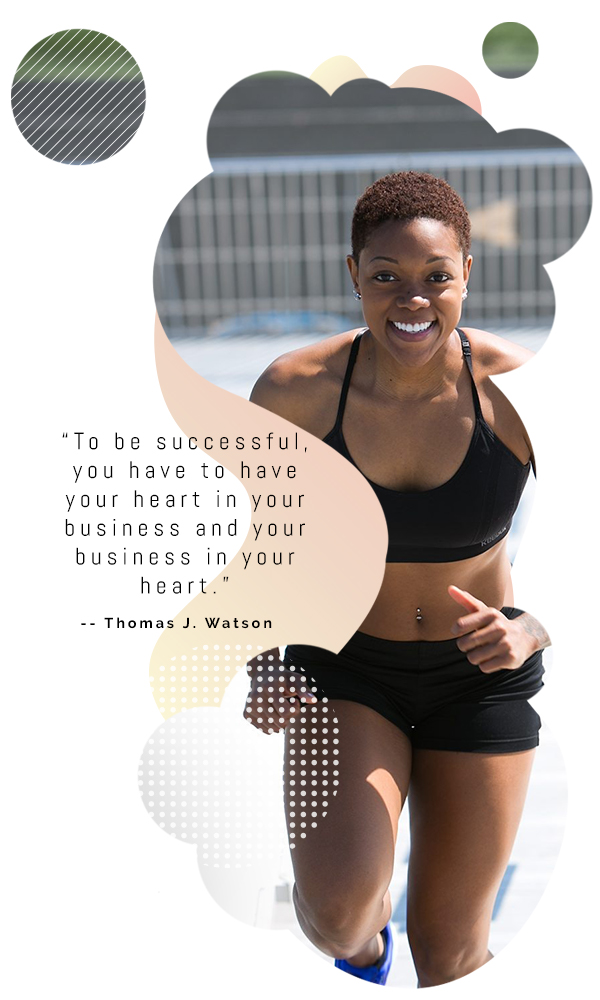 $2799 PREMIER PACK (PC)
Retail Value $8391.36
Discounted 67%
Saves $5,622.21
| | |
| --- | --- |
| | PACKAGE INCLUDES |
| 1- | A Sirius Silver 16oz |
| 1- | A Sirius Silver 2oz |
| 1- | A Sirius Silver 4oz |
| 1- | ARC Vision 15 ml |
| 1- | AUM Clay 4oz |
| 1- | AUM Crystals 4oz |
| 1- | Basic Pendant - Opalite Pendant with Bail |
| 1- | Basic Pendant - Hematite Pendant with a Silver Plated Bail |
| 1- | Basic Pendant - Tigers Eye Pendant with Gold Plated Bail |
| 1- | Citrus Silk 2oz |
| 1- | Citrus Silk 4oz |
| 2- | 10 packs MIX cosmo samples |
| 1- | EMF - Sirius Personal Pack |
| 1- | EMF - Sirius Earth Strips |
| 1- | EMF Complete Pack |
| 1- | Encoder Bracelet |
| 1- | Entrainer Drops 15ml Bottle |
| 1- | Frequency Disc - 3.5 inch Black Hexagon Marble |
| 1- | Frequency Disc - 8 inch Black Granite |
| 2- | Intention Disc |
| 1- | LIMITED EDITION -Swarovski Sirius Crystal (large) 40mm |
| 1- | Love 2oz |
| 1- | Love 4oz |
| 1- | Mint Matrix 1oz |
| 1- | Mint Matrix 4oz with pump |
| 1- | NaturaLaser Case |
| 1- | NL-Green NaturaLaser |
| 1- | NL-Red NaturaLaser |
| 1- | NL-Violet NaturaLaser |
| 1- | OmSilk Facial - Citrus Silk |
| 1- | OmSilk Facial - Mint Matrix |
| 2- | Oral Care Kit |
| 2- | Oral Care Spray |
| 2- | Orion Disc Pendant |
| 1- | Orion Series Choice Box ONLY (holds 20 bottles) |
| 1- | Orion Series Travel Case (holds 15 bottles) |
| 1- | OS-Akashic Access |
| 1- | OS-Angelic |
| 1- | OS-Clearanz |
| 1- | OS-Convergenz |
| 1- | OS-Crystal Source |
| 1- | OS-Elation |
| 1- | OS-Exuberanz |
| 1- | OS-Fountain Of Youth |
| 1- | OS-Inner Guru |
| 1- | OS-Inspirationz |
| 1- | OS-Jubilanz |
| 1- | OS-Manifestation |
| 1- | OS-MerKaBa Myztique |
| 1- | OS-Purity |
| 1- | OS-Rememberanz |
| 1- | OS-Voyage |
| 3- | PET (Pers. Environ. Transf.) - Black Marble |
| 3- | PET (Pers.Environ.Transf) - Spotted Granite |
| 1- | Pet Pendant - large (40mm) |
| 1- | Pet Pendant -Small (25mm) |
| 1- | Preferred Customer Catalog |
| 1- | Sirius Balance Pendant |
| 1- | Sirius Infinity Pointer |
$ 2,799.00

---
$1899 COMPLETE PACK (PC)
Retail Value $5,490.75
Discounted 65%
Saves $3,568.99

PACKAGE INCLUDES:
1 - 10 packs of Mix Cosmo Samples
1 - Oral Care Kit
1 - Oral Care Spray (b)
1 - Citrus 2oz
1 - Citrus 4oz
1 - Mint 1oz
1 - Mint 4oz with pump
1 - Love 2oz
1 - Love 4oz
1 - Aum Clay 4oz
1 - Aum Crystals 4oz
1 - A Sirius Silver 2oz
1 - A Sirius Silver 4oz
1 - A Sirius Silver 16oz
1 - ARC VISION 15 ml
1 - Hematite Pendant with a Silver Plated Bail
1 - Intention Disc
1 - Opalite Pendant with Bail
1 - Choice of Sirius Pendant
1 - Choice of Omsilk Facial
1 - Tigers Eye Pendant with Gold Plated Bail
1 - 8 inch Black Granite Frequency Disc
1 - 3.5 inch Black Marble Freq. Disc
1 - Sirius Personal Pack
1 - Sirius Complete Package
1 - Sirius Earth Strips
3 - PET- Black Marble
1 - PET- Spotted Granite
1 - Entrainer Drops 15ml Bottle
1 - Encoder Bracelet
1 - Large Pet Pendant (40mm)
1 - Small Pet Pendant (25mm)
1 - Violet NaturaLaser
1 - Green NaturaLaser
1 - Red NaturaLaser
1 - Sirius Infinity Pointer
1 - NaturaLaser Case
1 - Preferred Customer Catalog
$ 1,899.00

---
$999 COMBO PACK (PC)
Retail Value $2666.55
Discounted 63%
Saves $1679.93
| | |
| --- | --- |
| | PACKAGE INCLUDES |
| 1 - | Choice of any Basic Pendant |
| 1 - | Choice of any OmSilk Facial |
| 1 - | Choice of any Sirius Pendant |
| 1- | 10 packs of Mix Cosmo Samples |
| 1 - | Oral Care Kit |
| 1 - | Oral Care Spray |
| 1 - | Citrus Silk 2oz |
| 1 - | Mint Matrix 1oz |
| 1 - | AUM Clay 4oz |
| 1 - | AUM Crystals 4oz |
| 1- | Love 2oz |
| 1 - | A Sirius Silver 2oz |
| 1 - | Frequency Disc - 3.5 inch Black Marble |
| 1 - | EMF Complete Pack |
| 1 - | PET (Pers. Environ. Transf.) - Black Marble |
| 1 - | NL-Violet NaturaLaser |
| 1 - | NL-Green NaturaLaser |
| 1 - | NL-Red NaturaLaser |
| 1 - | Sirius Infinity Pointer |
| 1 - | Preferred Customer Catalog |
$ 999.00

---
$499 MINI COMBO PACK (PC)
Retail Value $994.34
Discounted 50%
Saves $497.17

PACKAGE INCLUDES
1 - 10 packs of Mix Cosmo Samples
Choice of 1 Basic Pendant
Choice of OmSilk Facial (Mint Matrix or Citrus Silk) Version
Choice of 1 NatuaraLaser (Red/Green/Violet or Sirius Infinity Pointer)
1 -Oral Care Kit
1 -Oral Care Spray
1 -Frequency Disc - 3.5 inch Black Hexagon Marble
1 -EMF Complete Pack
1 -NaturaLaser Case
1 -Preferred Customer Catalog
$ 499.00

---
$299 ORIGINAL PACK (PC)
Retail Value $547.45
Discounted 45%
Saves $246.35

PACKAGE INCLUDES:
1 -

Choice of any basic Pendant
1 -

Choice of NaturaLasers or Pointer
3 - Citrus Silk Single Sample
3 - LOVE Single Sample
3 - Mint Matrix Single Sample
1 - Preferred Customer Catalog
$ 299.00

---